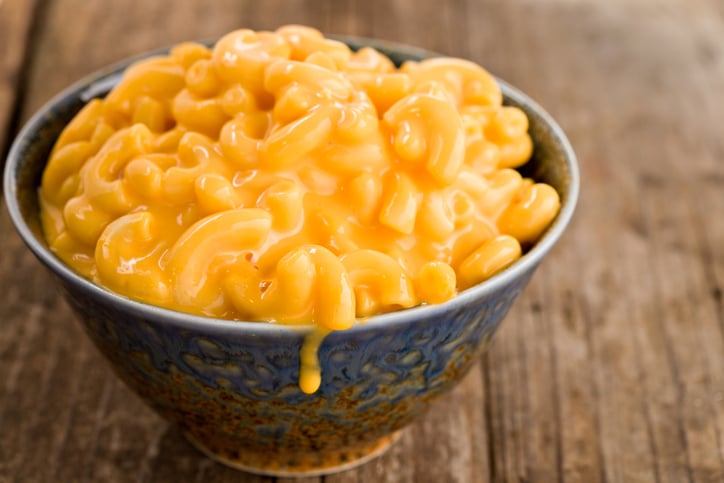 Multicooker Easy Macaroni and Cheese
1 lb. elbow macaroni, uncooked
2 Tbsp. Worcestershire sauce
1 tsp. salt
2 Tbsp. butter
4 cups water
1 Tbsp. Dijon mustard
½ to 1 cup half and half
3 cups sharp cheddar cheese, shredded
1 cup Monterey Jack cheese


Directions
Place macaroni, Worcestershire sauce, salt, butter, water, and mustard in the Multicooker. Put the lid on and turn the exhaust valve to "Sealing".
Select "Manual" and press "-" to reach 4 minutes. Then press the "Start" button.
When cooking cycle is complete, press "Cancel" and use the quick release method.
Stir in ½ cup of the half and half and cheese, allowing residual heat to melt cheese. Add additional half and half if needed. Continue adding in cheese and stirring until all cheese has melted.